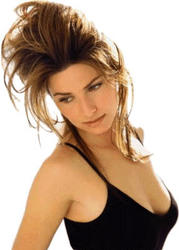 PLEASE KEEP CHECKING BACK FOR UPDATES!
Hello, my name's Gem, I'm twenty one and am currently employed. I have just completed an NVQ2 in Animal Care.
On this website I'm looking to have pages about my animals and a few pages on care.
A Note On Photo's
Throughout the site you will see photo's of two of my favourite ladies, some of the pics are links to larger versions, feel free to click on them
In case you're wondering the blonde lady is the legend that is Bonnie Tyler and the gorgeous brunette is Shania Twain
Shady Lane
Shady Lane is still very much in the planning stages, most of our paperwork is ready for use but there is still lots of tweaking to do.
Shady Lane is aiming to be open by the end of 2010
A few teething problems have been encountered with re-locating the existing facilities and sorting the housing of the permanent residents
Shady Lane has its own site, currently under construction and not online yet
Cotton's Warren

Meet the residents here at the Warren, including the indoor animals and the spirit animals
Mail us
Our business sites are aiming to be online and fully functional by the end of August/beginning of September.
Many issues have got in the way, the bunnies always come first so I'm afraid they've taken priority.
Perfect Piggies Design Co
Hand Crafted Cards For Sale
See our page for more information!