Favourite Links
The following is a list useful links that I have compiled. If you wish to be added to this list, please send me an e-mail.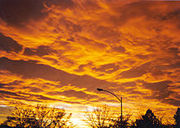 Expert guidance from real people searching for the best the Internet has to offer in games, music, travel, maps, jobs, free stuff, books, news, chat, strategy, auctions, airlines, gifts, weather, links, cds, movies, and more.
Animal related sites
Rabbit Rehome
Rabbit Rehome, the centre of the rabbit rehoming world!
Find many rabbits listed on here, many rescues, plenty of care information and theres even a forum for all you like minded people out there
Wabbiting On
Wabbiting On is one of the best forums on the net.
Friendly and not centred on animals, they aim to have a laugh and support each other if and when needed, also includes a pet forum with photo section and much more
Fancy Rats
Fancy Rats is the place to be if you are a rat owner of thinking about getting the wonderful creatures.
Full of information on a lot of the common illnesses found in rats, theres a huge feeding section, ideas on housing and toys and even a forum to show off your pride and joys
Non Animal Related Sites
The Railway Arms
The place to be if you're a fan of Life On Mars and Ashes to Ashes.
There are individual boards for both series of Life on Mars, Ashes to Ashes, a board for cast & crew discussion and many more, come on down and join us.
The home of the infamous Team Glenister & Team Andrews
Luigis Trattoria
Luigi's the only place to be if you want to prop up the bar and mingle with like minded fans of Ashes To Ashes
The Bill Fan Site
The Bill Fan Site.
One of the most comprehensive sites on the web for fans of ITV1's The Bill
Bonnie Tyler
The Official Bonnie Tyler homepage, run by a fan!
Find everything you need about this great lady on her site, lyrics, latest news, tour dates and live appearances and much much more